You can't send copies of the same item to multiple addresses in a single order. You can, however, re-order any item you've already ordered and send it to a different address.
When you re-order an item it will be identical to your original item. If you'd like to edit your design before sending, you will first need to duplicate a design.
To re-order an item you've previously ordered:
Tap

Order History
Find the order that contains the item you want to send a copy of
Tap the Order
From the Status card tap Order Again
This will create a new order for you to Add to basket
From the basket you can proceed to Checkout, where you can select a new delivery address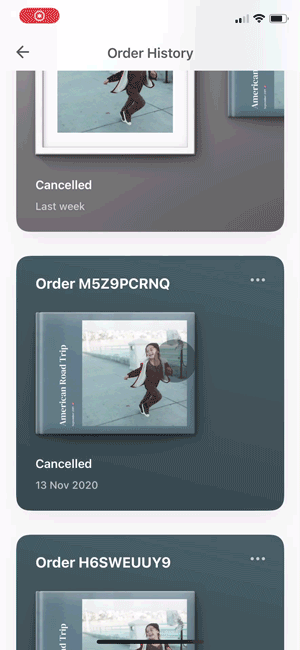 Alternatively, if you've not deleted the item from My Designs, you can re-order directly from there:
From My Designs, tap the Context icon in the top right of the design
Select Order This Photobook from the menu sheet
Tap Add to basket
Select a new delivery address at Checkout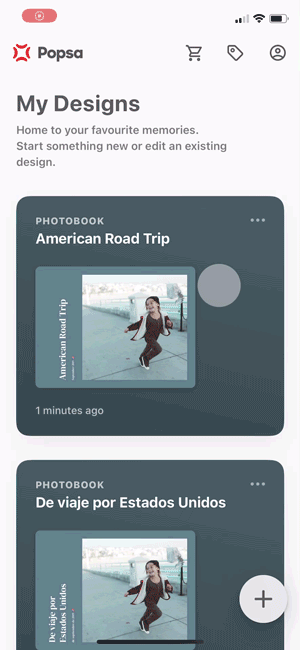 Bear in mind
You can view a list of delivery countries and shipping couriers by country to help select your preferred shipping option in our complete guide to shipping. Orders to addresses in different countries may take longer to arrive; you can estimate your delivery time before ordering.
Adding addresses to your Popsa account
For a faster checkout experience, you can add frequently used addresses to your account. Open the Popsa app:
Go to My Account
Tap Saved addresses
Tap New address and enter the new address
Tap the tick icon to confirm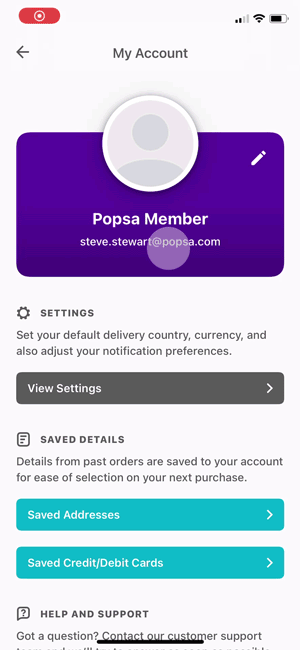 Note You have the option to add addresses during the checkout phase.
Change or delete saved addresses
You can change any of the saved addresses in your account through the Popsa app:
Go to My Account

Tap the address you want to change

Either edit your current address or delete it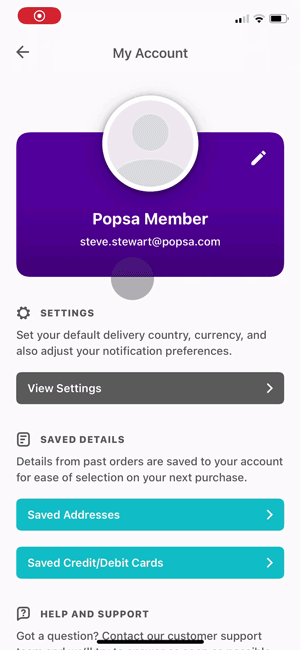 Check the delivery address on your order
Once you've completed your purchase, you can check the delivery address on your order at any time.