You can easily check the delivery information you've provided in the Popsa app. You can also change the details of an order for up to one hour after placing it.
Unfortunately, you cannot send copies to multiple addresses in a single order. You can, however, re-order any item you've already ordered and send it to a different address.

Check the address
You can check your delivery information by opening the Popsa app:
Tap Order History

Select the order you'd like to check

Scroll down to Deliver to

Check that the address is correct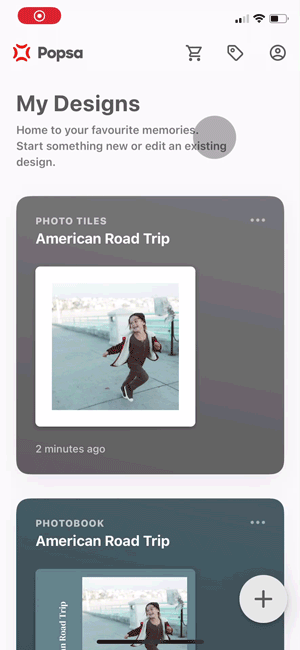 Bear in mind
Please include all important information, such as door codes or concierge instructions, to ensure your item is delivered correctly

If the courier needs more information from you, they'll use the phone number you provide
Before dispatch
If you notice incorrect delivery information before your order has dispatched, contact our customer service team to see if they can rectify this for you.
If your order has been dispatched
Unfortunately, if your order has been dispatched, we're unable to amend any information. If you selected Tracked or Rush Shipping, you may be able to contact your courier directly.