You can duplicate a design if you'd like to amend, edit or experiment with it without changing the original.
This is also useful if you wish to amend an item that's already shipped, if you need to change the paper finish, or change the size of a design.
And remember, you can always delete a design whether it's a duplicate or an original.
How to duplicate a design
Tap Options in the top right-hand corner of a design
Select Duplicate
Your duplicated design can be found in My Designs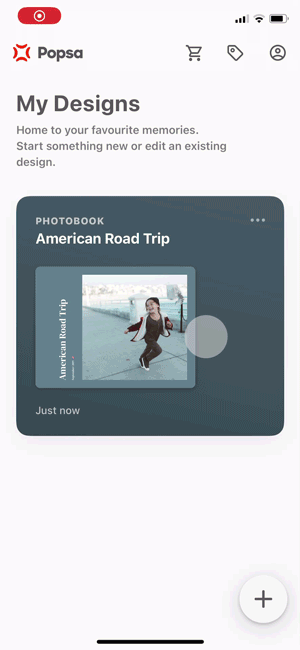 If you would like to re-order a previous design, read our guide on sending copies.