You can quickly and easily access and import your photos from other sources. This includes your photos from Facebook, Dropbox, Instagram and Google Photos. If you wish to disconnect these apps for any reason, it's easy to do so.
If you log out of your connected apps before your photos have been uploaded, they won't upload; this will delay the delivery of your order.
Disconnect from apps and photo sources
In the Popsa app, in My Account:
Tap View Settings
Scroll to Connected Apps
Tap Disconnect from Facebook/Dropbox/Instagram/Google Photos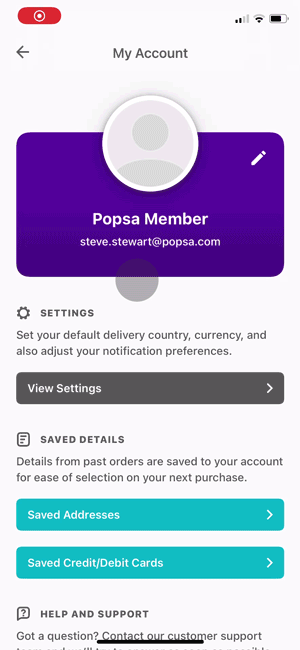 Note Follow the same steps to reconnect these apps. Each platform will remember your details, so the process will be faster.
Bear in mind
You can only access one account per connected app at a time. For example, if you have multiple accounts for Facebook, only one can be connected at a time

Once disconnected, you can reconnect to the app to access your photos again
Note Popsa doesn't share your data with other apps. Learn more about what happens when you grant access to your photos