You can add pages to your photobook at any point, and delete pages provided your photobook exceeds the minimum number of pages required:
Photobooks: 20 Pages minimum
Photobooklets: 12 Pages minimum
Note Any photos on a deleted page will be removed from the design.
If you'd like to alter the number of photos on a page, you can change the template in a few easy steps.
Deleting a page in a photobook may alter the entire layout. You can rearrange the position of additional pages to manage this.
How to delete pages
To remove multiple pages at once:
In the Popsa app, t

ap Options icon

in the toolbar at the bottom of the layout

Tap Remove Pages from the menu sheet

Tap the pages you'd like to remove

Confirm by tapping the tick button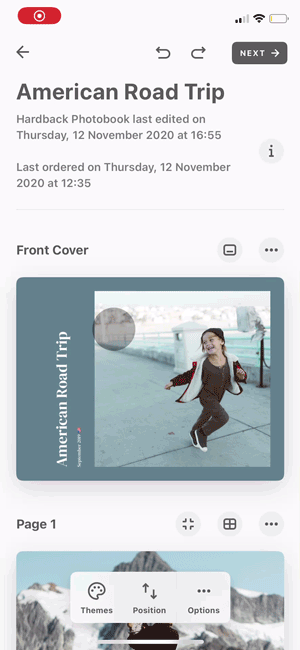 To remove a single page:
Scroll to the page you'd like to delete

T

ap Options icon

on the top right of the desired page

Tap Delete this Page from the menu sheet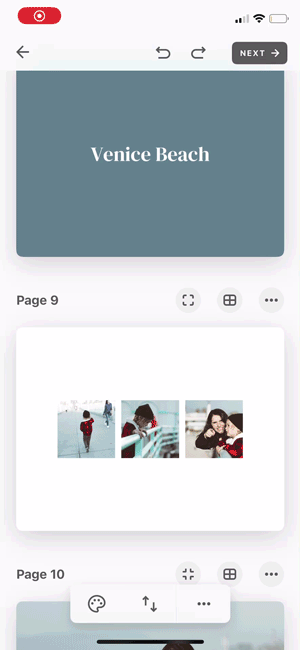 Note Photobooks have a minimum and a maximum number of pages, you cannot delete below the minimum number of pages for your photobook.
If you're deleting pages from your design but want to keep the photos on them, move your photos before deleting the page. You can also add extra pages, then move photos onto them.
Delete a page after ordering
If you need to delete pages in your design after you've placed your order, you have up to one hour grace period to cancel your order. Unfortunately, we cannot cancel or refund any orders that have been sent to be printed.